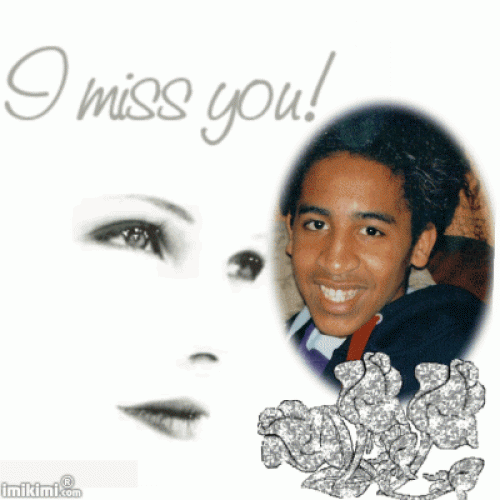 Hi Patrick,
I went Monday to the Compassionate Friends meeting. I was pleased with the meeting. The group is getting larger and larger with each meeting. It is very sad to know that the group is increasing, which means we are losing our children as the same time. I will never understand why a parent.... a mother has to bury her child? Why a mother has to outlive her child? It is so wrong Patrick and it is as much harder to understand or grab the concept of losing you. With each meeting I hear different sad stories, different tragedies tangled with sadden tears. I do believe in God, in Jesus, in the Blessed Mother the Holy spirit, but I don't get my journey or your journey.
The moments at work seem to be harder to take in. I can't pretend to be normal or swallow my sorrow. I really don't know what to do with all these burdens of life that are chocking me so painfully. Please help me see through this foggy journey that seem to be so confused, shattered, and saddly tearful as the day I lost you from these incompetent doctors. The guilt is still lurking around my gloomy soul for trusting your life with bunch of incompetent, careless doctors. Why Patrick? Why you? Why me?
I brought at the meeting a CD of music I have put together in your loving memory for the Compassionate Friends, and lots of people like my creation. I will make some more copies of the CD to bring at the Candle Light on December 12, 2010 as gift of memories in your honor, so every time they listen to the CD, it brings thoughts of my precious son Patrick and joy of whipers from their children... their Angels. The bereavement group is my new family from the Compassionate Friends to the Last Memories memorial club.
I know you have said through Lisa Williams about updating your website. I pray and hope you will come in my dreams and clearify your comments. My wish is to make your website a memorable page that will touch each soul, each life, each moment one browses your beautiful page. I hope you like what I have created specially for my precious son. I pray you will help me do the best I can in your memory. You know two minds work better than one. I also pray you will help me motivate myself to go back to writing if you think I can still be the writer my heart has always craved for... my soul has dreamed since my childhood. I thought I could make it as a writer if I try harder and listen to my heart, then boom! you left me to join God and my whole life changed brusquely with no will, no desire, no though, no feeling to hope or dream with. I am really empty, alone, and so depressed. No one should feel empty if this life should be experienced and lived for.... but the mystery of life can surely struck one down and leave one so hopeless and helpless to pick up what left of a puzzled, distraught life. I pray God, Jesus, Blessed Mother and the Holy Spirit will have mercy on my soul and let me see that light at the end of the tunnel people so much believe in and hope for, that exist for everyone of us. I pray it is my turn to feel that little peace, hope to continue my little baby steps toward my journey to help the world and now keep your memory alive and beyond my calling to God's kingdom. Amen.
The people at the Compassionate Friends have a lot of faith in me with my writing, and they want a poem for the Candle Light ceremony. I hope I can give them a beautiful gift of love for my son to cherish beyond...
With that, my son, I am going to bed with a little hope you will join me later in my dreams. You know it is the only way I can see you, feel you, or touch you. I pray one day I will get that wish I am so longing for to communicate with my son as other people do. I believe I deserve that wish too... I am a hopeless, helpess, and lost mother to a special son/Angel called Patrick Christian.... so see you around precious son!
Good night Patrick! God Bless you Son! Love, Mom.