FLY FREE MY PRECIOUS BUTTERFLY!




There is a sacredness in tears. They are not the mark of
weakness, but of power. They speak more eloquently than
ten thousand tongues. They are messengers of overwhelming
grief, of deep contrition, and of unspeakable love.
Washinghton Irving

REST IN PEACE MY BEAUTIFUL ANGEL!
When I am dead, come to me at my grave,
And the more often the better...
As you spoke to me when I was alive,
Do so now, for I am living, and I shall be FOREVER.
ST.Serafin Of sarov

HAVE A GLORIOUS JOURNEY MY PRECIOUS SON!
When I pass, speak freely of my
shortcomings and my flaws. Learn from them,
for I'll have no ego to injure.
Aaron McGruder
I AM FEELING YOUR PAIN
"Simeon said to Mary, his mother,
And sorrow, like a sharp sword will
break your own heart."
"A THOUSAND WORDS CAN'T BRING YOU BACK.
I KNOW BECAUSE I TRIED. AND NEITHER CAN A
MILLION TEARS. I KNOW BECAUSE I CRIED."
SARAH RATLIFF
FLY FREE BEAUTIFUL BUTTERFLY
THE LOVE THAT IS IN A PARENT'S HEART
STAY DEEP, STRONG AND TRUE.
NO MATTER WHERE YOU GO, THAT
LOVE IS THERE WITH YOU.
Edgar Cayce
IT IS SO TRUE!!!

My precious son Patrick, not a moment goes
by without thinking of you, loving you,
and missing you more than I can
understand the feeling. Please stay close
to me. Your treasured memories are
my keepsake. Love, Mom. xoxoxo.
WITH EACH HEARTBEAT AND EACH BREATH I TAKE FLUTTERING IN MY SOUL IS FORMED WITH THOUGHTS OF YOU, MY LOVE FOR YOU, AND MY LONGING FOR YOU, MY SON. LOVING YOU, MISSING YOU, AND NEEDING YOU SO DEARLY IN MY LIFE. PLEASE PATRICK STAY CLOSE TO ME. IT TOOK ONE MOMENT TO CHANGE MY LIFE SO HORRIBLY BECAUSE I LOVE YOU MORE THAN MY LIFE. PEACE AND LOVE, MOM




MAY THIS PAGE FROM WORDS OF WISDOM
BRING OUR HEARTS AND SOULS SOME
HEALING, PEACE, HOPE, UNDERSTANDING, AND
FAITH ALONG OUR NEW JOURNEY. AMEN.
MAY OUR PRECIOUS ANGELS WALK WITH US
ALONG OUR SORROWFUL JOURNEYS UNTIL WE
MEET THEM IN HEAVEN ONE BY ONE.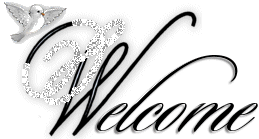 TO HEALING WITH QUOTES!
GOD BLESS OUR ANGELS!
Lord grant me the serenity to accept the things I cannot change, courage to change the things I can, and the wisdom to know the difference. Amen
| | |
| --- | --- |
| MOM LOVES YOU VERY MUCH | November 11, 2010 |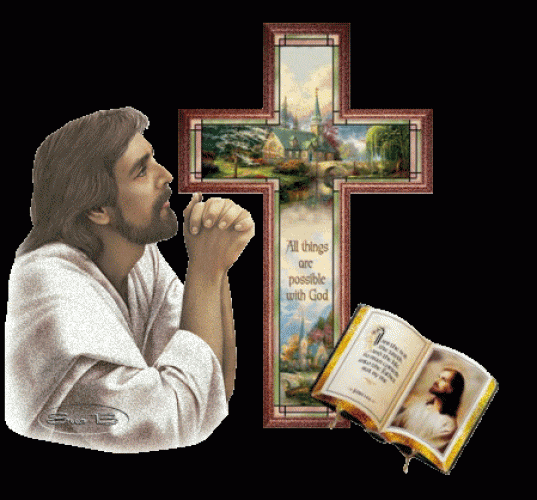 Although it's difficult today to see beyond the sorrow,
May looking back in memory help comfort you tomorrow.
~Author Unknown
Time does not really heal a broken heart;
it only teaches a person how to live with it.
Cry all you want, Laugh when you can.
~Author Unknown
"Never Lose Faith" "If you lose faith,
then you lose faith in yourself. If you keep faith,
you can get through tough times"
~Author Unknown
If you ask me how I believe in God, how God creates
Himself in me, and reveals Himself to me, my answer may
perhaps provoke your smiles or laughter, and even scandalize you.
I believe in god as I believe in my friends, because I feel the
breath of His affection, feel His invisible and intangible
hand drawing me, leading me, grasping me.
Miguel De UnaAmuno
Humble yourselfs therefore under the mighty hand
of God, that he may exalt you in due time: casting
all your care upon him, for he careth for you.
1 Peter 5:6-7
But without faith it is impossible to please him:
for he that cometh to God must believe that he is,
and that he is a rewarder of them that diligently seek him.
Hebrews 11:6
By faith we are convinced that our impressions of
things without are not dreams or delusions, but,
for us, true representations of our environment.
By faith we are convinced that the signs of permanence,
order, progress, which we observe in nature are true.
By faith we are convinced that fellowship is
possible with our fellow man and with God.
B.F Westcott
Now faith is the evidence of things hoped for,
the evidence of things not seen.
Hebrews 11:1
Perfection is nothing else than the faithful
cooperation of the soul with the work of God.
This ultimate purpose of our life grows and
increases in our souls secretly and without
our knowledge.
Jean-Pierre De Caussade
It is clear that he does not pray, who, far from
uplifting himself to God, requires that God shall
lower himself to him, and who resorts to prayers
not to stir the man in us to will what God wills,
but only to persuade God to will what the man
in us will.
Saint Thomas Aquinas
"If I hadn't believed it, I wouldn't have seen it."
Yogi Berra
| | |
| --- | --- |
| MOM MISSES YOU DEEPLY | November 5, 2010 |
MAY JESUS BLESS YOU WITH HIS LOVE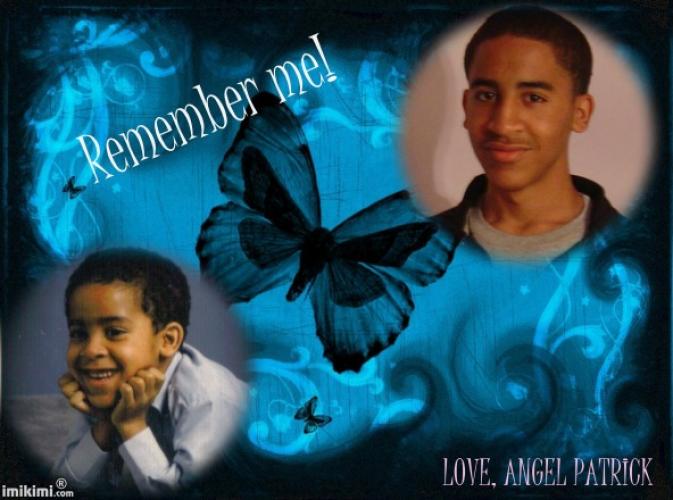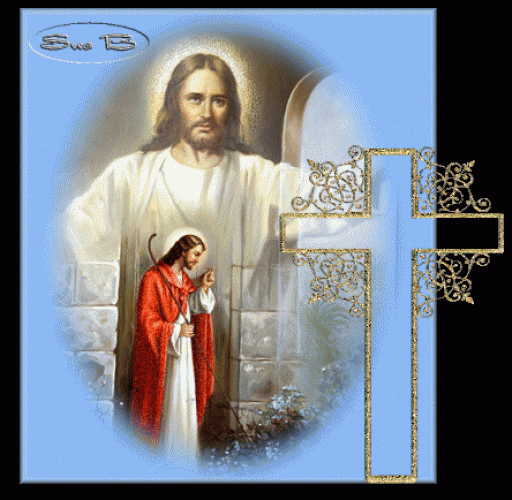 Heal me, O Lord, and I shall be healed.
Jeremiah 17:14
So our human life but dies down to its root,
and still puts forth its green blade to eternity.
~Henry David Thoreau
As you grow older, you'll find the only things
you regret are the things you didn't do.
~Zachary Scott
Heaven's the perfection of all that can be said or
thought... riches, delihjt, harmony, health, beauty;
and all these not subject to the waste of time, but
in their height eternal.
~James Shirley
Nobody can make you feel inferior without
your consent.
~Eleanor Roosevelt
The future is called "perhaps," which is the
only possible thing to call the future. And
the only important thing is not to allow
that to scare you.
~Tennessee Williams
Why not enjoy yourself? Your life is here and
now. Birth is not a beginning; death is not an end.
~Lama Thubten Yeshe
Live simply that others might simply live.
~Elizabeth Seaton
Better to lose count while naming your blessings
than to lose your blessings to counting your troubles.
~Maltbie D. Babcock
Hope is the thing with feathers
that perches in the soul.
And sings the tunes without the words,
And never stops at all.
~Emily Dickinson
| | |
| --- | --- |
| MOM MISSES YOU DEEPLY | November 4, 2010 |
MAY GOD EMBRACE YOU WITH ETERNAL LIFE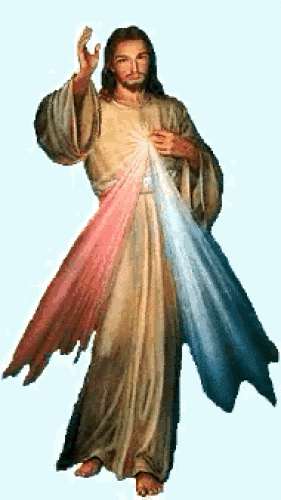 May the Lord bless you and protect you.
~Numbers 6:24
Have we not all one father?
Hath not one God created us.
~Malachi 2:10
The best place to seek God is in a garden.
~George Bernard Shaw
I would maintain that thanks are the highest
form of thought; and that gratitude is
happiness doubled by wonder.
~G. K. Chesterton
I remember my mother's prayers and they
have always followed me. They have clung to
me all my life.
~Abraham Lincoln
Miracles... whether prophetically or of other sorts...
always occur in connection with some messages
from Heaven, and are intended by God as a seal,
or endorsement of the messenger and His word.
~Aloysius McDonough
Courage is not the absence of fear, but rather
the judgment that something else is more
important than fear.
~Ambrose Redmoon
For what is it to die, but to stand in the sun
and melt into the wind? And when the Earth
has claimed our limbs, then we shall truly dance.
~Kahlil Gibran
To the immigrant who comes on dreams and
bears the mirror that reflects us all. Keep faith...
this place is capable of miracles.
~Lindale Tracey
Make your own optimism come true.
~Author Unknown
We acquire the strength we have overcome.
~Ralph Waldo Emerson
| | |
| --- | --- |
| MOM LOVES YOU VERY MUCH | November 4, 2010 |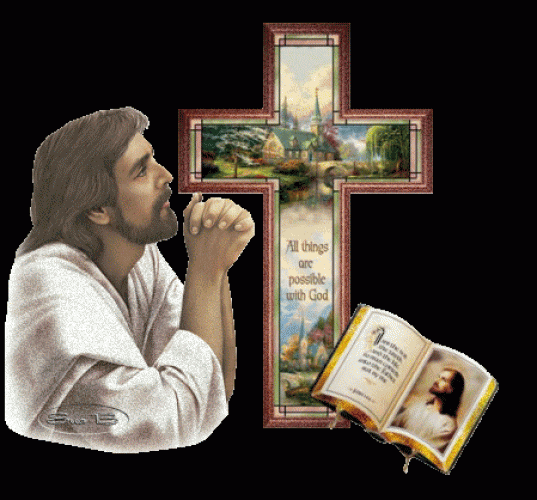 Now abideth faith, hope, charity, these three;
but the greatest of these is charity.
~1 Corinthians 13:13
For this is God. Our God forever and ever
He will be our guide.
~Psalm 48:14
Prayer is the universal language.
Author Unknown
Faith is the pencil of the soul that
pictures heavenly things.
~Thomas Burbridge
No man is poor who has friends.
~It's a wonderful Life
What a lovely surprise to finally discover
how unlonely being alone can be.
~Ellen Burstyn
A bit of frangrace always clings to the
hands that gives roses.
~Chinese Proverb
The Lord helps those who helps others.
~Anonymous
Our deeds determine us, as much as we
determine our deeds.
~George Eliot
The generous who is always just, and the
just who is always generous, may,
unannounced, approach the throne of Heaven.
~John Casper Lavater
If I could wish for my life to be perfect, it would
be tempting, but I would have to decline, for life
would no longer teach me anything.
~Allyson Jones
Don't be discourage. It's often the last key
in the bunch that opens the lock.
Author Unknown
| | |
| --- | --- |
| MOM MISSES YOU DEEPLY | November 2, 2010 |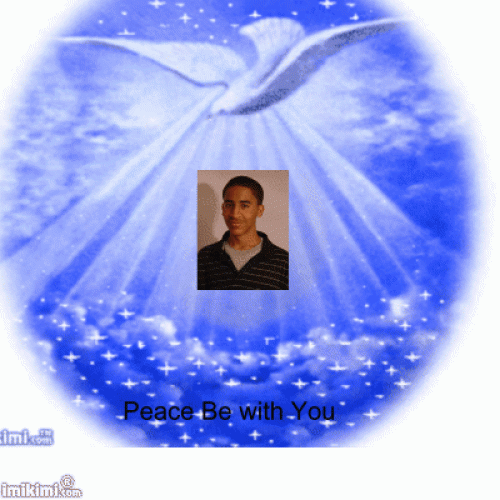 We are here not only to learn about love,
but to also support and teach our fellow
travelers on this journey.
~Mary Manin Morressey
Hope is some extraordinary spiritual grace that
God gives us to control our fears, not to oust them.
~Vincent McNabb
I have found the paradox that if I love until
it hurts, then there is no hurt, but only
more love.
~Mother Teresa
If you don't like something change it; if you
can't change it, change the way you think
about it.
~Mary Enggelbreit
The drama of birth is over. The cord is cut,
the first cry heard: A new life begun... the
mother... seeing, hearing, perhaps touching
her baby... scarcely notices the world around
her, let alone how much her body aches.
She just participated in a miracle.
~Carrol Dunham
What is a friend? A single soul dwelling in
two bodies.
Aristole
The lord is not slow in keeping his promise,
as some understand slowness. He is patient
with you, not wanting anyone to perish,
but everyone to come to repentance.
2 Peter 3:9
Our prayers should be for blessings in general,
for God knows best what is good for us.
~Socrates
You don't choose your family. They are God' gift
to you, as you are to them.
~Desmond Tutu
God's interest in the human race is nowhere
better evinced than in babies.
~Martin H. Fischer
The best portion of a good man's life is his little,
nameless, unremembered acts of kindness and
of love.
~William Wordsworth
| | |
| --- | --- |
| MOM MISSES YOU DEEPLY | November 2, 2010 |
MOM IS ALWAYS THINKING OF YOU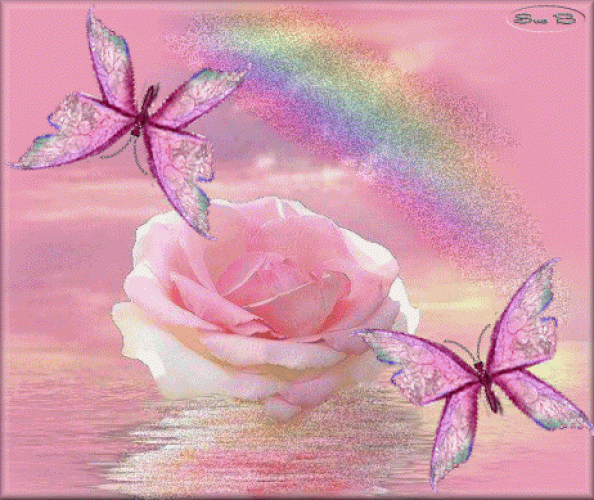 Happiness comes through doors you
didn't ever know you left open.
Author unknown
Love is patient, love is kind... it always protects,
always trusts, always hopes, always perserveres.
1 Corinthian 13:4,7
He who would teach men to die,
would teach them to live.
Montaigne
Nursing is art and science you can look
in reference books about the science, but
you must look in the heart to find the art
of nursing.
Mary Kate Dielts
Things do not pass for what they are, but for
what they seem. Most things are judged by
their jackets.
~Baltasar Gracian
A bit of fragrance always clings to the hand
that gives roses.
Chinese Proverb
Prayer does not change God, but
it changes him who prays.
~Soren Kierkegaard
Angels are the guardians of hope and wonder,
the keepers of magic and dreams.
~Author Unknown
Keep a green tree in your heart and
perhaps the singing bird will come.
~Chinese Proverb
Let the morning bring me word of your unfailing
love, for I have put my trust in you. Show me
the way I should go, for to you I lift up my soul.
Psalm 143:8
How sweet the name of Jesus sounds
In a believer's ear;
It soothes his sorrows, heals his wounds,
And drives away his fear.
~John Newton
Our greatest glory is not in never falling,
but in rising every time we fall.
~Confucius
The heart of the giver makes the gift
dear and precious.
~Martin Luther
Coins are round: Sometimes they roll to you,
sometimes to others.
~Folk Saying
It is not how much we do, but how much
love we put in the doing. It is not how much we give, but how much love we put in the
giving.
~Mother Teresa
| | |
| --- | --- |
| MOM MISSES YOU DEEPLY | October 29, 2010 |
MAY YOUR BEAUTIFUL SOUL FLY FREE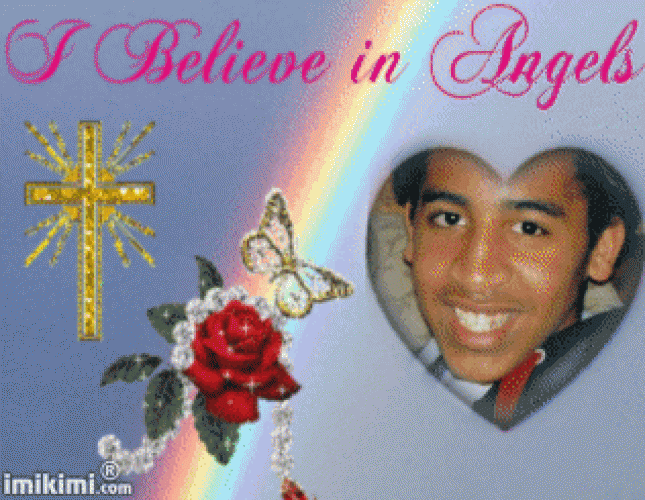 A butterfly lights beside us, like a sunbeam...
and for a brief moment it's glory and beauty belong
to our world... but then it flies on again,
and although we wish it could have stayed,
we are so thankful to have seen it at all.
Unknown Author
Success seems to be largely a matter of
hanging on after others have let go.
William Feather
A bend in the road is not the end of the
road... unless you fail to make the turn.
~Author Unknown
Once you choose hope, anything is possible.
~ Christopher Reeve
I met a man who picks up pennies he finds
on the ground because he says they are
government proprety.
I pick them up because I see them as signs
from Angels to let us know they are around.
~ Carmen Rutlen
Let God's promises shine on your problems.
~Corrie Ten Boom
Angels descending, bring from above,
Echoes of mercy, whispers of love.
~ Fanny J. Crosby
Behold, I send an angel before you to
keep you in the way.
~ Exodus 23:20
Vision is the world's most desperate need.
There are no hopeless situations, only
people who think hopessly.
~Winifred Newman
When you are sorrowful look again in your
heart, and you shall see that in truth you
are weeping for that which has been your
delight.
~ Kahlil Gibran
He that gives all, though but little, gives
much; because God looks not to the quantity
of the gift, but the quality of the givers.
~Francis Quarles
Nothing ever succeeds which exuberant spirits
have not helped to produce.
~Freidrich Nietzche
Pay attention to your dreams... God's Angels
often speak directly to our hearts when we
are asleep.
~ Eileen Elias freeman
| | |
| --- | --- |
| MOM MISSES YOU DEEPLY | October 28, 2010 |
BLESSED MOTHER PLEASE COMFORT MY SON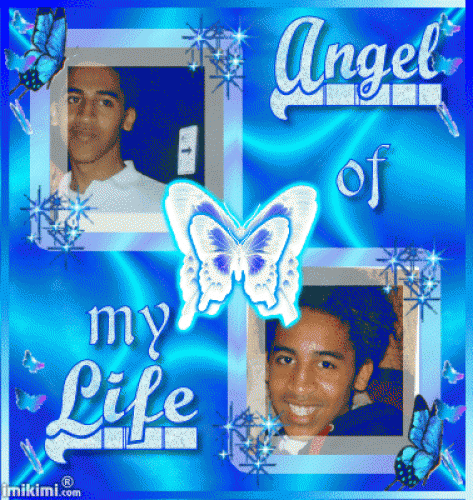 It is not known precisely where Angels dwell...
whether in the air, the void, or the planets.
it has not been God's pleasure that we should be
informed of their abode.
~Voltaire~
There is no telling how many miles you will
have to run while chasing a dream.
Author Unknown
He shall give His Angels charge concerning thee:
and in their hands they shall bear thee up,
last at any time thou dash thy foot against a stone.
~Mathew 4:6
To forgive is to set a prisoner free and discover
that the prisoner was you.
Lewis b. Smedes,
Forgiveness... The Power To Change The Past,
Christianity Today, 7January 1983
One doesn't know, till one is a bit at odds with the
world, how much one's friends who believe in one
rather generously, mean to one.
~D.H. Lawrence ~
For by grace you have been saved through faith,
and that not of yourselves, it is the gift of God.
~Ephesians 2:8
A miracle is a work exceeding the power of
any created agent, consequently being an
effect of the divine omnipotence.
~Robert South
| | |
| --- | --- |
| MOM MISSES YOU DEEPLY | October 13, 2010 |
MOTHER'S LOVE NEVER ENDS!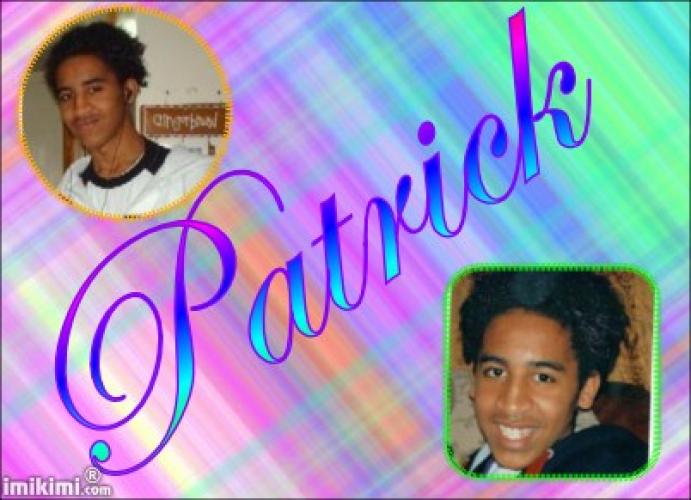 'I didn't want to return to my body. I was comfortable
there, and the light that surrounded me was pure love.
[The being of light] asked me if I wanted to go back
and I said"No." He then told me I had to go back,
there was more work to be done. I was then sucked
back into my body. There was no other way to
describe it. Suddenly, I was there, looking up at a
doctor."
A cardiologist resuscitated by
one of his colleagues
'When I died I felt free of all things that had
bothered me on earth. But when the doctors
brought me back I felt free of them, too.'
Forty-five-year-old woman on her
transformation after her near-death
experience
Grown men may learn from little children, for
the hearts of little children are pure, and,
therefore, the Great Spirit may show to them
many things which older people miss.
Black Elk, Native American Spiritual
Healer
Knowledge by suffering entereth; and
life is perfected by death.
Elizabeth Barrett Browning
He who would teach men to die,
would teach them to live.
Montaigne
Death teaches us to live, it gives us a boundary
to map our living within. Death's hammer breaks
through the mirror separating us from light.
David Meltzer